Istanbul's new airport inaugurated on Monday 29th November, considering that it won't be operating till the end of 2018. It is the third international airport to be built in Istanbul after Atatürk Airport and Sabiha Gökçen Airport.
The new airport aims to become a major travel hub to play a key role in the aviation industry. And that's because of the strategic east-meets-west location of the country.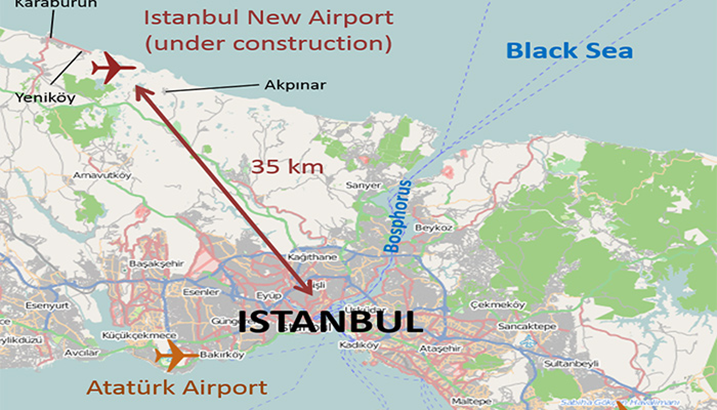 Once the project is accomplished, only limited flights will take off at first.Then flight rates will increase gradually till it reaches its peak.
Airport's total area is 76.5 million square meters. And it's determined to have world's largest terminal under a single roof.
The airport is built-to-grow and the PR team the airport will receive 200,000 or more passengers passing through daily. And about 150 million passengers per year, that can be expanded to 200 million passengers in the future.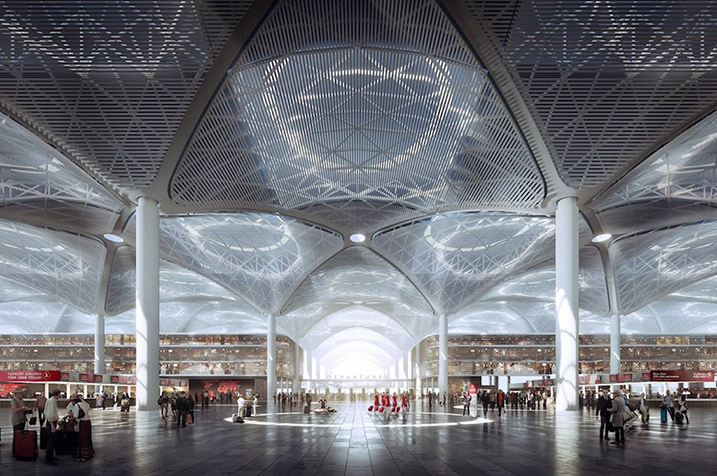 The main terminal has a total area of 1,300,000 m2 with a total capacity of 90 million passengers, and the second terminal has an area of 170,000 m2 and an indoor car park with a capacity of 12,000 vehicles, two independent runways connected to eight parallel taxiways to the south of the main terminal. While in the second stage of the airport construction, a third runway with three extra, parallel taxiways will be added to the north of the main terminal. The airport currently has one terminal in service for domestic and international flights and four runways are currently in operation. And all runway surfaces are asphalt. When all phases are complete, the new airport will host around 100 airlines flying to more than 350 destinations, with an annual passenger capacity of up to 200 million.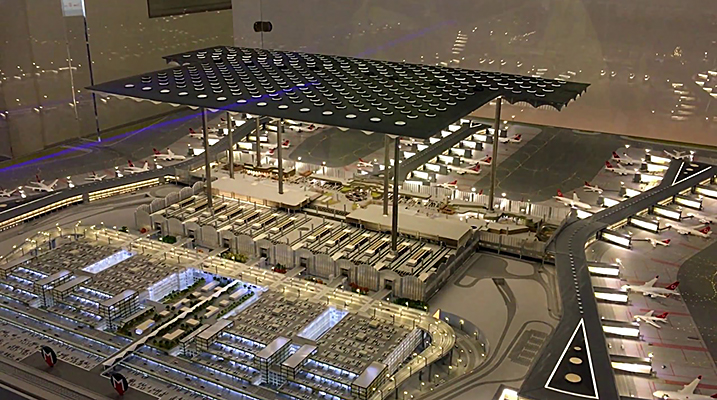 3500 security person and 1850 police (750 immigrant officers are included)will secure the airport and prevent crimes and danger. The site's perimeter will be protected using ground radar, fixed CCTV cameras every 60 meters, pan–tilt–zoom cameras every 360 meters, thermal cameras and fiber optic sensors every 720 meters. The active terminal building uses up to 9,000 CCTV cameras.
Discover more about Babylon Booking blogs, system, features, prices, and variety of airlines content available in one FREE access system. To receive your log in/credentials detail for our B2B air ticketing portal, please register on our Website or send us an Email to help you with your registration, and also to get more detailed information on our portal.